Art In The Pearl  Stage
This year the Art in the Pearl Stage will present a fantastic line-up of Singer/Songwriters. This will be a more intimate stage than in previous years and we are very excited about it. Our schedule is already full for our 2017 show, but if you are interested in performing for our 2018 show we will be accepting applications from Singer/Songwriters presenting all original work.  Please send group name, genre, web address for music sample, and contact information to Ann Fleming at artinthepearlmusic@gmail.com with Art in the Pearl in the subject line.  Thank you! Here is the schedule for our 2017 Festival of Singer/Songwriters:
Saturday, September 2, 2017
11:00 am
Gypsy Heart and Friends - http://www.gypsyhearttribal.com/
Excited to be here for the 2017 Art in The Pearl , GypsyHeart Tribal band and dancers regularly perform throughout the Northwest and beyond. Adding to the mix are the amazing, much awarded Jewels bellydancer, and internationally known Gypsy Caravan dancers. They include members who have been dancing and performing with each other for over 20 years with newer dancers and musicians, all adding their unique energies and abilities. From their 20's to 60's, many backgrounds and all walks of life, they celebrate diversity as they come together in the unity and synergy of their music and dance, which has it's roots in cultures throughout the world and times from ancient to present. They are honored to be part of the yearly celebration of art and life that is Art in the Pearl.
12:00 Noon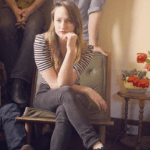 Ezza Rose
Since 2009, Ezza Rose Band has been cultivating a sound of their own. Drawing on several influences from the likes of Etta James, Patti Smith, and their residency in Portland, ERB writes and performs music which reflects the listeners' lives back at them while hinting at a new perspective.
1:00 pm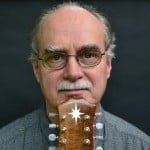 Richey Bellinger - http://www.richeybellinger.com/
Richey Bellinger has been playing guitar and writing songs for over forty years. His songs weave together themes of love, longing, mystery, and the passage of time; all within the context of a deep appreciation for beauty, in its infinite forms.
2:00 pm
Garrett Brennan - http://garettbrennan.com/
Garett Brennan is a Portland, Ore-based songwriter, singer and instrumentalist. His solo work explores the far intimate corners of acoustic, roots and Americana. Brian Doyle from Portland Magazine calls his work "A hymn to and cry for the American West." And Cookie Marenco from Blue Coast Records says Brennan's music is the perfect "Woody Guthrie meets Tom Waits" combo. His songs have a timeless, dusty sound, yet are immediately familiar upon your first listen. For the last 3 years, Brennan has spent the majority of his time launching a side project with guitarist and producer Teddy Presberg called pigWar, which explores the fringe boundaries of soul, psychedelic and rock. Garett's live performances are undeniably authentic and raw.
3:00 pm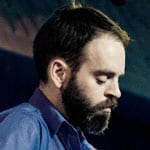 Mark MacMinn - http://www.markmacminn.com
MacMinn builds songs about life, it's struggles and celebrations. With quirky wordplay and catchy guitar lines you may find yourself lost in song and the moment of now.
4:00 pm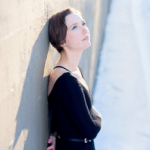 Katelyn Convery - www.katelynconvery.com
Portland, OR singer-songwriter Katelyn Convery crafts dynamic, lyric-driven songs that take listeners on an intimate, epic journey inside themselves. Her music is a unique blend of folk, rock, pop and electronica, with influences from a life of travel, that Kyle Hanson enhances with his melodiously driven and classically trained bass styling.
5:00 pm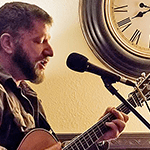 Paul Kwitek - http://www.paulkwitekmusic.com/
A infectious blend of rock, blues, folk and country, covering a wide range of styles.
Paul's music comes from the heart and soul, reflecting his view of life with a sense of wonderment. His songs are genuine, insightful, thought-provoking and engaging.
Paul released his first album "RoundAbout" in the fall of 2014.
Paul loves to play Farmer's Markets around the Portland area, festivals, and clubs.
Paul is from Portland. His songs have been played on KBOO and KMUZ radio stations.
Sunday, September 3, 2017
11:00 am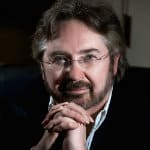 Woody Moran - http://www.WoodyMoran.com
Oregon-based folk-rocker Woody Moran is a singer/songwriter with a truly unique sound. Woody weaves excellent guitar skills with breezy, laid back vocals. His lyrics tell captivating stories and he's got a knack for catchy melodies. Music Connection Magazine's glowing review of his latest recording, "Sitting In Aztec Chairs" commented, "Moran's a relaxed, genial artist whose music conjures a kinder, gentler, friendlier world, one we can all experience, at least for a short while."
12:00 pm Noon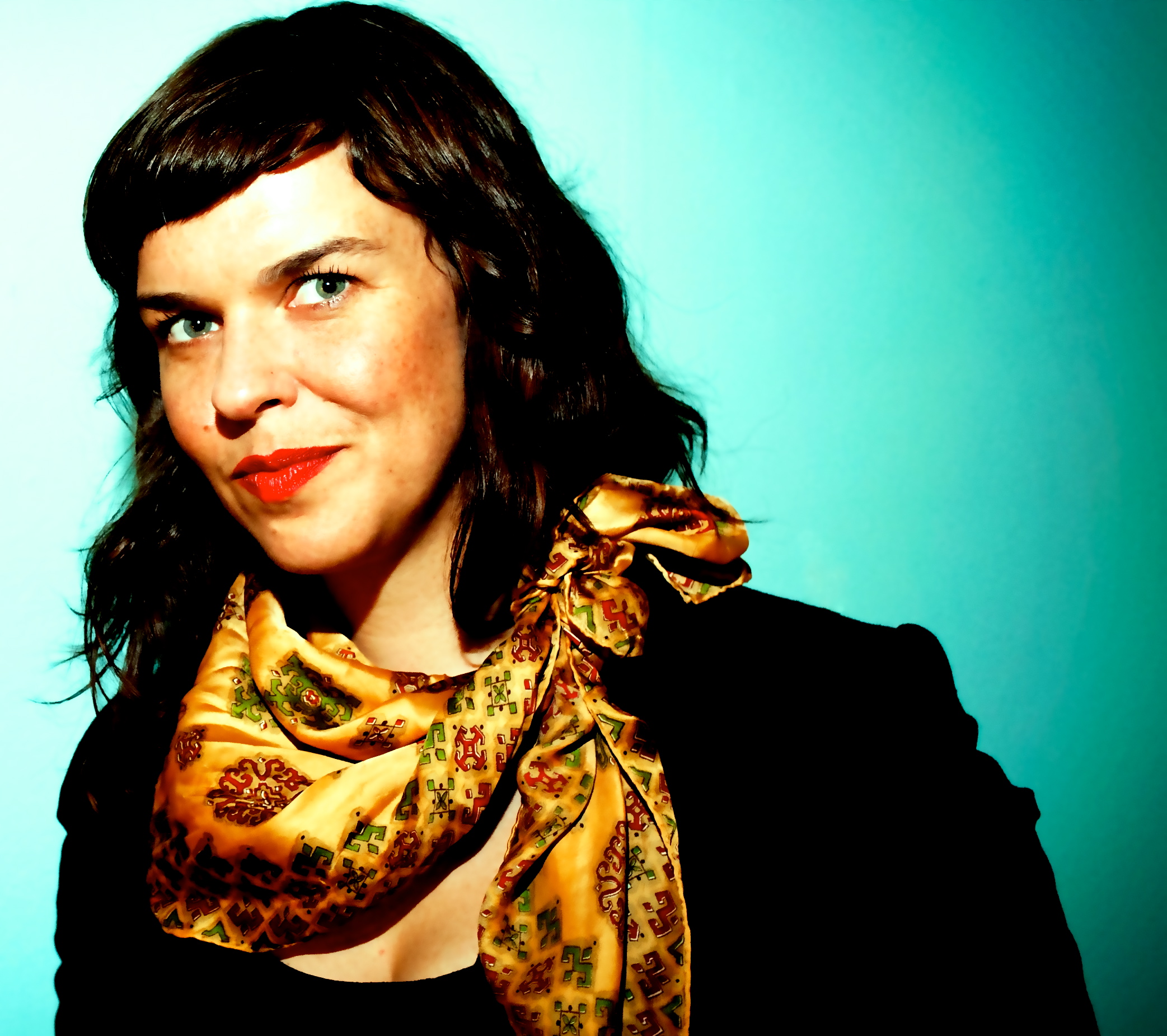 Kathryn Claire - http://www.kathrynclairemusic.com/
Kathryn Claire 
has spent years cultivating her own style and approach to music as a violinist, guitar player, singer, songwriter and composer. Strong fundamentals from her classical and traditional music background combined with improvisation has made her a favorite at venues, festivals and institutions around the world. She has toured and performed extensively in the US, Japan, India, Holland, Belgium and France.
1:00 pm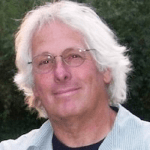 Moe Dixon - https://www.reverbnation.com/kitgaroutte
Moe Dixon is a familiar name on the festival and concert club circuit across North America and Europe. Moe is best know for his ability to create an energy that brings people together through song. His magical performances of his many original songs along with his flowing arrangements of familiar songs by his many famous friends and peers are highlighted by masterful guitar playing and powerful vocals
2:00 pm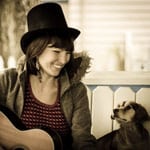 Anna Tivel - http://www.annativel.com
Anna Tivel
is a Portland-based folk songwriter. Her music is lyric-driven, heartfelt, and honest, often inspired by the everyday struggle of people and the places they call home. Anna has released two full-length records and has a third on the way.
3:00 pm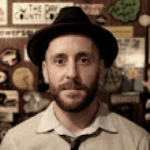 Will West
Carolina born songwriter Will West has called Portland home since the summer of 2002.  From his humble beginnings busking on downtown sidewalks and exploring open mics, he's been on a steady rise in this rich NW music scene.  He creates a signature blend of Modern Folk, Americana, Pop & Jazz Sounds with smoothly delivered vocals and fantastic guitar playing.
4:00 pm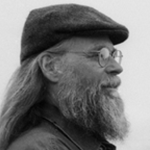 Matt Meighan - http://www.mattmeighan.com
Drawing on his years as an activist, journalist, parent and poet, Matt Meighan writes tradition-steeped songs that are at turns personal, political, poignant and funny. A song collector as well as writer, Matt mixes his originals with songs by fellow songwriters as well as songs from the folk and blues traditions. His commitments to good writing and "truth-telling" are clear in the songs he chooses and the songs he writes, many of which are performed by other songwriters. His 3rd CD, Unique will be released in 2017.
5:00 pm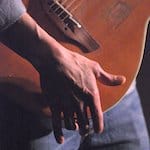 Andrew Goncalves - https://www.reverbnation.com/andrewgoncalves
Andrew Goncalves is a Portland based singer/songwriter who puts all of himself into the music....every strum, drumbeat, and belted out melody that he sings.  His guitar playing is clean and diverse, varying from fingerstyle to percussive with some flamenco overtones.  His music and lyrics are infused with his time out on the road of life, and the timeless search for home.
Monday, September 4, 2017
11:00 am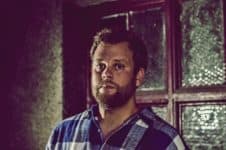 Jeffrey Martin
Jeffrey Martin
is an internationally touring songwriter based in Portland, Oregon.  He is releasing his third full length album with Fluff and Gravy Records in October.
12:00 pm
Lincoln Crockett - http://www.lincolncrockett.com/
Misty River's Chris Kokesh once referred to singer/songwriter Lincoln Crockett's brand of modern folk and progressive bluegrass as, "A kick in the pants with a hug." Crockett performs with a stunning musicality, wry humor and a spiritual flavor specific to no genre. He accompanies himself on mandolin and guitar, mixing lightning-fast picking, earthy rhythms, sweet melodies and lush chording. Willy Nelson joked that he'd only ever really written two songs: falling into and out of love.  Crockett has written only one: it sucked, but you can heal.
1:00 pm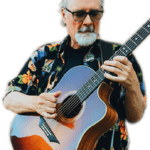 Kit Garoutte - http://kitgaroutte.com
Singer/songwriter Kit Garoutte's creativity, experience and range of interest and influence are apparent, ranging from simple, heartfelt stories of his life and our shared contemporary experience, to joyful explorations of the "edge of the fingerstyle universe," providing a wonderfully varied aural pallet to engage and delight fans across the spectrum of musical interests. In the words of the musical magic man himself, Moe Dixon, Kit is "A guitar wizard with more than a sprinkle of magic!"
2:00 pm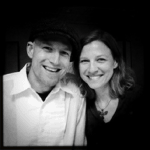 The Winterlings - http://winterlings.com
With songs as vivid as feature films, Northwest indie-folk duo The Winterlings take listeners on unexpected journeys, soaring with astronauts, hitchhiking in Alaska, fighting beside a female Civil War soldier, and walking deeper into the forest of human existence. PASTE called their January 2016 release, You Are Acres, "a gorgeous follow-up to their stunning debut" (2010's The Animal Groom), and No Depression called their November 2016 album, Poems That Live As People, "absolutely spellbinding." Featuring male and female lead vocal and harmonies, guitar, violin, banjitar and drums, The Winterlings build bonfires of sound to dance and dream beside.
3:00 pm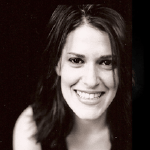 Stephanie Schneiderman - http://www.stephanieschneiderman.com
Trying to pin down Stephanie Schneiderman to any one genre, talent or discipline is next to impossible. One thing is clear however- whether pursuing her prolific work as a solo artist (with 9 recordings under her belt), placing her music in numerous films and TV shows, playing drums for all star roots pop act Swan Sovereign (formerly Dirty Martini), touring throughout the world or producing a wildly successful humanitarian concert series for refugees in Uganda (raising over $70k), Stephanie Schneiderman is hands down one of the most diversely talented artists the Northwest has to offer.
4:00 pm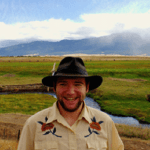 Kory Quinn
Like the steady pendulum of a land oil rig, Americana songwriter Kory Quinn has tapped inspiration. Sharp and critical, he swings between the misery and pride of the working class. Quinn explores the complex relationships inherent in the immorality of modern capitalism and the individual purpose found in the work. There is a cognitive dissonance that lies at the heart of his writing. With uncanny awareness, Quinn understands the exact point where two disparate paradigms collide and he speaks to that. On his newest release Black Gold Blues he turns his critical and sometime cynical eye to everything from capitulation to fossil fuel use, the silent injustice of dead peasant insurance, the exploitation of fear to maintain the status quo, and the warrior paradigm inherent in police brutality.